So you want to sell your house, but where do you start? Maybe you place a 'for sale' sign in your yard and hand out flyers. Maybe you hire a professional to showcase your home's best features in photos or create a video tour to market your home online. You might contact a realtor to walk you through the process. Or maybe you decide to skip the hassle of listing your home and sell directly to a cash buyer or investor. Whichever path you choose, hopefully, it will lead you to an offer or two. However, not all offers are created equal.
For homeowners, there are two basic ways to get offers. The first is in-person. An in-person offer occurs when someone, often a real estate agent, presents an offer to the home seller. After an in-person offer occurs, the homeowner will receive a phone call or printed contract confirming the offer and presenting the terms the buyer would like. This is the traditional home sale model.
As technology continues to alter the way we shop, the instant online offer is becoming more prevalent. This process allows homeowners to get a home valuation and an actual offer online in moments, without anyone actually seeing the property. The internet-based instant home purchase offer is made by an investor or real estate company that is willing to purchase a home outright and sight unseen in order to make a profit through rental or property flipping.
The instant part of instant online offers is appealing to many homeowners who want to sell a home quickly, but is it the best option? Here's a closer look at the instant home purchase offer and what you need to know about taking the 'easy route' instead of holding out for an in-person offer.
The Instant Home Purchase Offer
The instant home purchase offer gives a home's owner an immediate offer to buy the property.  It uses online algorithms that factor in the most recent data for the local region to create a home valuation and calculate an offer.
To understand how this works, consider the example of Zillow. Zillow has revolutionized the online real estate market, offering home buyers and sellers the ability to look at estimated values for homes all around the country. The "Zestimate", as it has been named, is a home valuation based on the home's features and current market trends.
In 2017, Zillow decided to enter the online instant offer process, introducing Zillow Instant Offers. This option, which first tested in Orlando and Las Vegas markets, allowed homeowners to get cash offers from investors who purchased through Zillow. Often, the offer was based on the Zestimate value, but it was delivered with a real estate agent's comparative market analysis, so sellers could make informed decisions.
Opendoor has created a similar, but more streamlined, platform. Opendoor allows a home's owner to enter details about a property, then get an almost instant price quote for the home. Sellers who accept the Opendoor offer can choose the closing date based on what is most convenient for them. This effectively cuts out the agent altogether and speeds up the sales process.
The instant home purchase offer is growing in popularity as homeowners become younger and younger. Millennials, as an example, are used to using technology for most financial transactions, and they feel home selling should be similar. They also expect their transactions to be characterized by ease, speed, and convenience; whereas the traditional home selling process is lengthy and taxing. But don't open your web browser just yet! Before jumping on board with the instant home offers trend, sellers need to understand all sides of the equation.
The Truth About Instant Home Purchase Offers
Instant home purchase offers may be fast and easy, but they are not the perfect home selling solution. The valuations the offers are based on are often incorrect and rarely do they factor in the full effect of the home's condition and market trends. Yes, many of these platforms ask for pictures and details about the house, but the effect of the home's actual condition is very subjective. No algorithm, no matter how complex, can replace the human touch and expertise of an actual real estate agent viewing your property.
In addition, it's not always free to take advantage of instant home purchase offers. Many current programs that are now in the testing phase charge a wide range of fees. You may be expected to pay service fees, fees for experience, and of course, closing costs when you sell. Sometimes, these fees, combined with the lower offer for the property, can be more than the amount you would have paid an agent.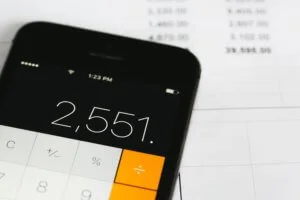 Finally, instant home purchase offers are typically sight unseen. This is a huge red flag that the process is not intended to benefit the seller, but rather the buyer. Investors are in the process to make money, so they will offer a low price in case there are problems with the home that they do not see ahead of time. Offers made without seeing the property as also subject to change, so don't get your heart set on the initial offer you received from a few simple clicks online.
Why In-Person Offers Are Better
If instant home purchase offers are fast and convenient, why should you hold out for an in-person offer? The answer is because they are almost always better. With an in-person offer, you get a more accurate valuation of your property based on its actual condition and current market trends. When you sell to a person, you can share more details about the house. You can also get more accurate comps for homes around yours that are for sale. All of this adds up to a higher sales price.
With an in-person offer, the home's condition is less subjective. The improvements and upgrades you have made will factor in the offer you receive.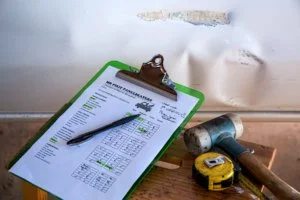 Finally, when you accept an in-person offer, there is an actual person, an agent or a buyer, rather than a computer screen, to interact with. This can create more trust as you navigate the process of selling your home. And, with thousands of dollars on the line, trust is important.
HomeGo Combines In-Person Offers with Technology and Speed
When selling your home, beware of the too good to be true instant online offer. But why should you have to choose between convenience and a fair offer price? You don't! At HomeGo, we make in-person, same day offers without added commissions or closing costs. Our agents are professionals, not computer algorithms, who are experts in their local markets. An agent can provide you with an on the spot offer and the ability to close in as little as seven days. Reach out today to learn more about how in-person offers are fast and easy with HomeGo.