Has your air conditioner broken down? That's no laughing matter. As you might know, central air conditioners can be one of the most expensive, if not the most expensive, appliances in your home.
But rest assured, even if it's completely stopped working, you can take steps to fix this problem. And it doesn't have to cost you an arm and a leg.
But first, we need to figure out what led to your air conditioner breaking down. Here are some common problems, including several you can fix yourself.
How Often Do I Need to Replace the Dirty Air Filter?
Generally, the air filter you have indoors needs to be replaced every 90 days. But if you have pets that shed or an older house, you might need to change it every two weeks.
If that filter is caked in hair or dust bunnies, it blocks airflow. It makes your air conditioner work harder.
Repeatedly neglecting this could lead to a broken air conditioner.
The price of a new air filter ranges greatly based on the size and quality of the filter. One source estimates that the cost to replace a basic filter is $200-$600.
Did You Blow a Fuse or Flip a Circuit Breaker?
Either of these electric issues could result in a broken air conditioner. If you blew a fuse, you just need to replace it. If you flipped the breaker, you just need to flip it back on your electrical panel. Be sure to check for this easy fix before calling a technician.
But a word of caution: If this happens more than once, you probably need to have an HVAC technician look at it to see why it's doing this. You may have an electrical fire hazard on your hands since this happens when the electrical system is getting overloaded.
Unless you need an actual repair, there is no cost associated with this simple, yet common problem.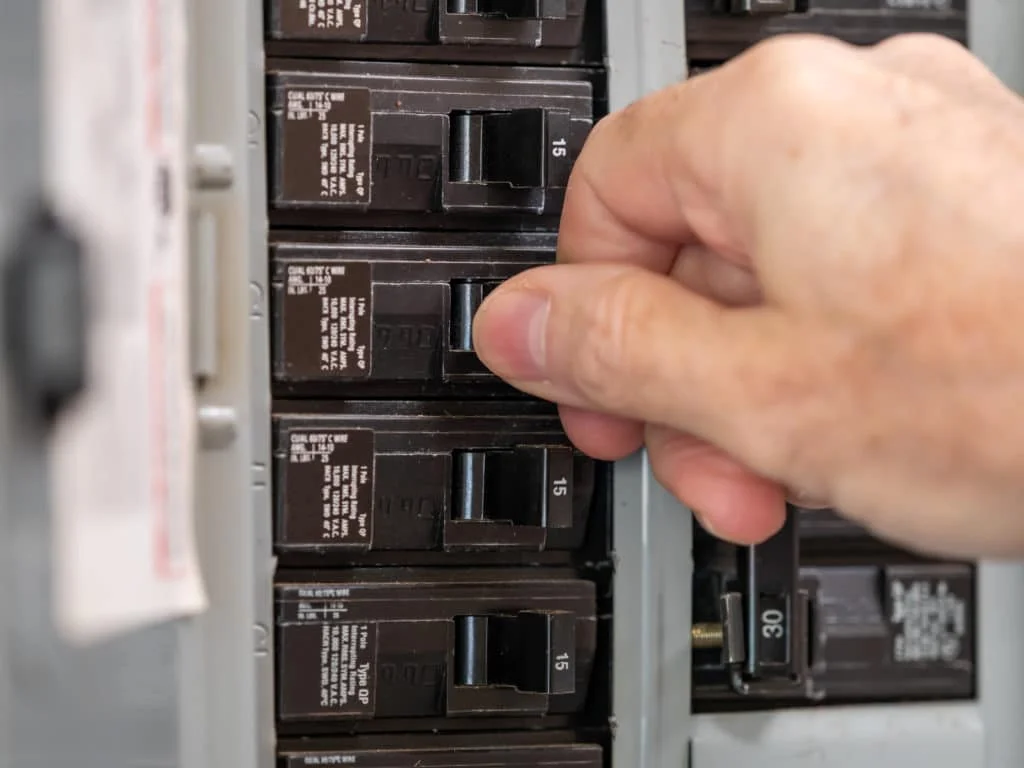 Does the Evaporator Coil Need Cleaning?
If your AC unit works, but the air doesn't feel cool, this may mean debris on the evaporator coils. The unit might also seem to run longer than usual.
According to HomeAdvisor, the average cost to replace an evaporator coil is $600-$2,000.  This is not a repair you'll want to DIY. About 40% of the cost of this repair comes from the labor required for a skilled professional.
Could it Just be the Refrigerant?
Icing or inefficient performance are the top signs of a refrigerant leak and low refrigerant. In both cases, you'll need to call a technician. Keep an eye out for any changes in your air conditioner's performance so you can contact a professional early.
According to FixdRepair, the cost for air conditioning refrigerant is roughly $20 per pound.  The average unit needs 2-4 pounds. In addition to the refrigerant itself, there may also be a service fee.
Is the Fan on the 
Air Conditioner Broken

 or Blocked by Debris?

Believe it or not, debris can stop your AC unit in its tracks. If your AC unit stops working after a storm, you could very well just have a small tree limb or yard debris stuck in the fan. To avoid short-circuiting, the unit will turn itself off.

If the limb is big enough that you can grab it without getting your hand anywhere near the blades, you can pull it out. Then it should just boot back up.

Do not attempt unless you know you can safely do so. Once the limb is out of the fan, it may start spinning immediately with no time to withdraw your hand.

If there is nothing visibly stopping the fan, it may have just stopped working. That will require a service call.

Cost to replace AC fan: $300-$2000, depending on what's wrong with it.
Is the Compressor on the 
Air Conditioner Broken

?

The compressor is crucial to a working air conditioning unit. Without it, freon can not be depressed through the home to cool it.

AC units make strange noises when the compressor breaks. It may just sound louder than usual or different. But this can also be a failure or electrical components.

The cost to repair the compressor ranges from $800-$2800 depending on the size of your air conditioning unit and if it needs to be repaired or fully replaced.

You could purchase an air conditioning compressor on your own, but it might now save you any money since professionals can typically get the parts for less than market value.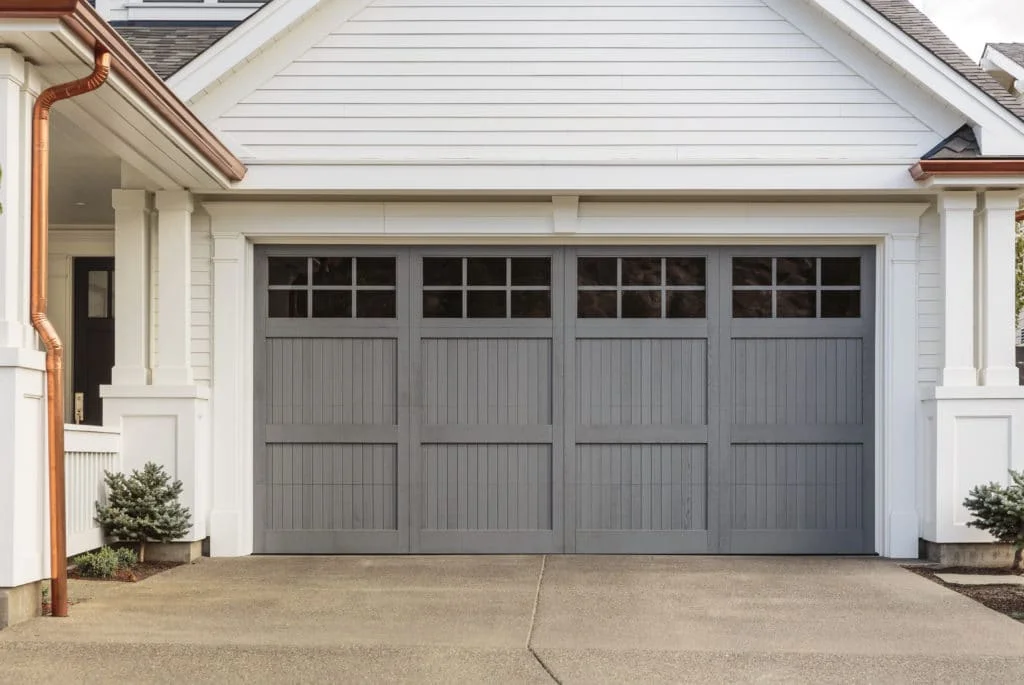 Do I Have Bad Airflow or Blocked Registers or Vents?
This is a simple problem people do not always If curtains, furniture, etc. block your vents or registers, the air conditioner will not heat or cool as it should.
It will have to work harder. And you could be shaving years off its life. A room with a blocked vent will usually feel much colder or hotter than the other rooms.
This is definitely something you can fix. Find all the vents in your home, and make sure you don't have any beds, dressers, curtains, or anything else blocking them.
Cost: Free! We like Free.
Why Is My AC Unit Staying on All the Time?
Aside from the causes we already mentioned, you might have poor insulation or drafty doors and windows. Drafty doors may need a new weatherstrip at the bottom.
You can usually fix drafty windows by re-caulking them. Then you may need a professional to look at the insulation situation.
Cost for insulation: $500-$1000
Cost for weather stripping, caulking, etc.: Less than $100
What's It Mean if it's Blowing Cold Air When The Heat Is On?
This can be a dirty filter or something more serious like:
Bad furnace heat exchanger
Overheating of the unit
Bad thermostat, or one incompatible with your unit
A flipped breaker or blown a fuse caused by overheating
Cost for a furnace heat exchanger: $1500-$2000
Is Sunlight Canceling Out the Cooled Air from my HVAC System?
If your AC is running, but it feels like it's not working well? You may just be canceling out the cooling effect. The UV rays from the sun can penetrate windows and heat a room, especially if they're hitting shiny surfaces where the heat amplifies.
You may need to plant a tree outside or get some heat-blocking window covering for that window.
Cost: Just the price of a good set of curtains!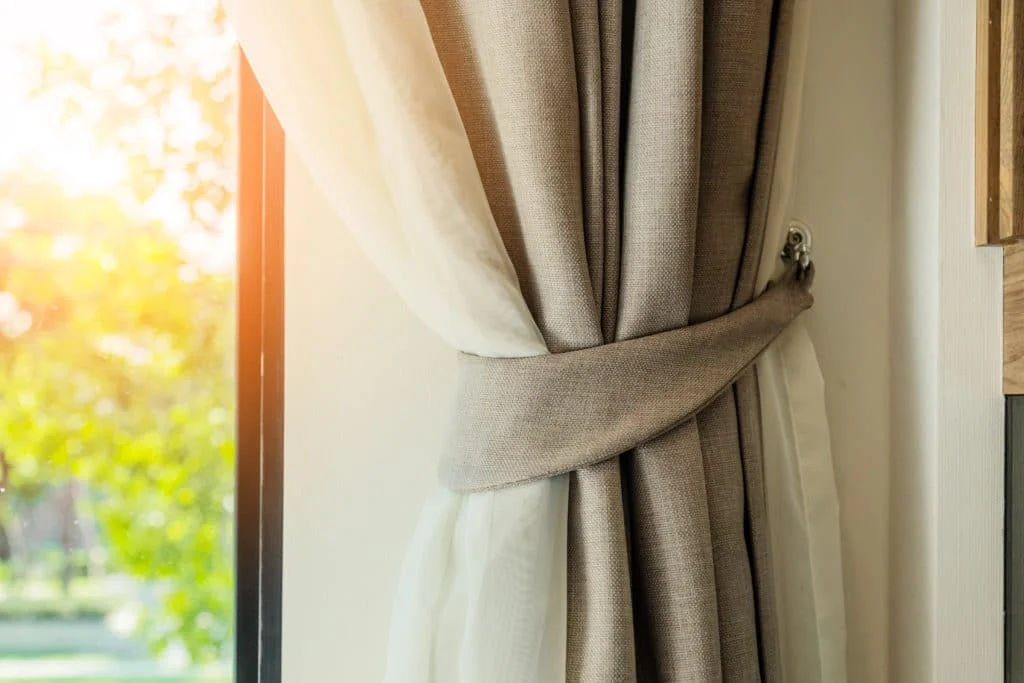 How Do I Clean the Dirt off My Outdoor Unit?
Yes, you can use a hose to spray off your air conditioner. It's designed for the rain, making sense that a little water won't hurt the outside or anywhere that water can reach from the outside. You should spray your dirty coils at least twice a year.
How Much Does AC Repair Cost?
An HVAC technician will typically charge a service fee just to come out. This may be around $80-$100.
If the repair is super easy, like you have a limb stuck in your fan, they'll probably just pull it out, charge you the service fee, and move on to their next appointment. But if a major component has malfunctioned, a repair can exceed $3000 or more. At this point, you'll need to consider whether to pay it or get a new unit.
How Much Does a New AC Unit Cost?
Air conditioner broken beyond repair? According to HomeGuide, a new AC replacement can cost $3500-$6000 on average. However, it depends on the features you need. Ductless mini-splits can exceed $10,000.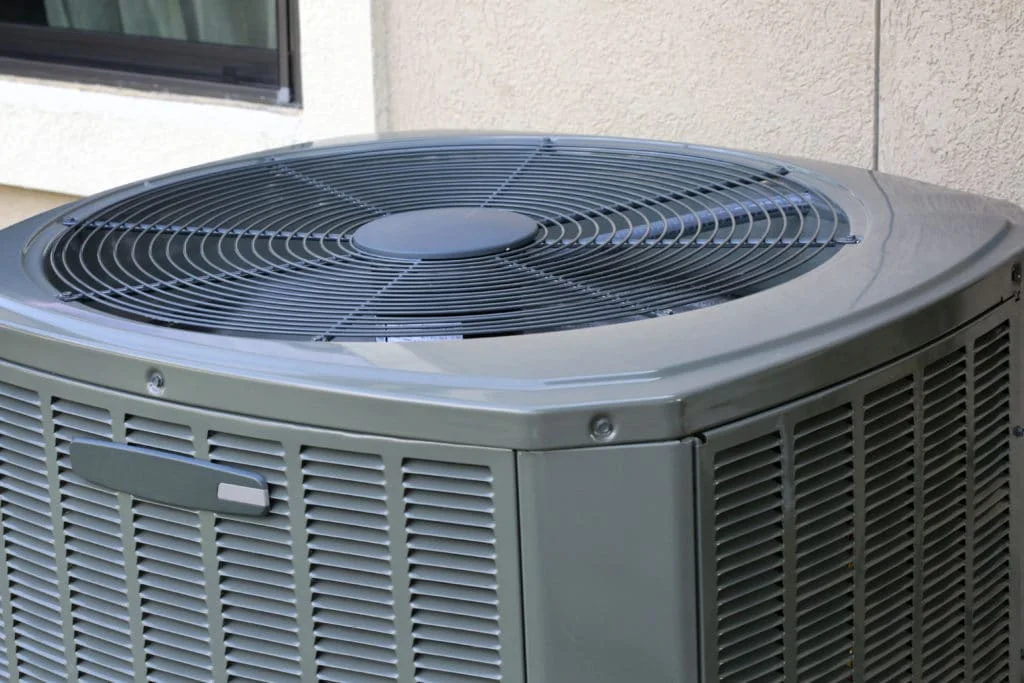 Can I Sell My Home Without Fixing the AC?
Many people need to sell now but don't have the money for a new AC unit. So can you just sell it as-is? The truth is that most homebuyers would require you to fix the AC per the contract.
Not only do they not want to have to deal with the hassle of replacing an air conditioner. If the weather is very hot, very cold, or very humid, you may develop mold, frozen pipes, and other issues if you don't have the AC running. They don't want to buy a home with those issues.
Can I Sell My Home Fast to Get Out of Replacing the Expensive AC Unit?
You'd be surprised how easy it is to just sell your home as-is when you have a major repair instead of paying that costly expense.
HomeGo will buy your home for a fair price, and you don't have to fix anything. Our licensed real estate agents can make you a firm cash offer, and we can close in under two weeks, sometimes even 7 days.
If you need some time to move, we understand and have a flexible leaseback option to ensure you have a smooth and enjoyable experience with HomeGo. We want to earn your 5-star reviews as one of the most trusted home buyers in the country. We're proud of that because it means we take care of our customers.
Air conditioner broken down? If you're not looking forward to expensive repairs and are even curious about what your home might be worth, get your no-obligation offer.